Photographer: Kathrine Sørgård
Støtt offers a unique venue and very distinctive setting for your special events. Are you celebrating a birthday or a wedding, gathering your extended family, holding a team-building event with colleagues, or having a joyous time with a group of friends? We provide the elegant surroundings and seafood dining that will make your event unforgettable!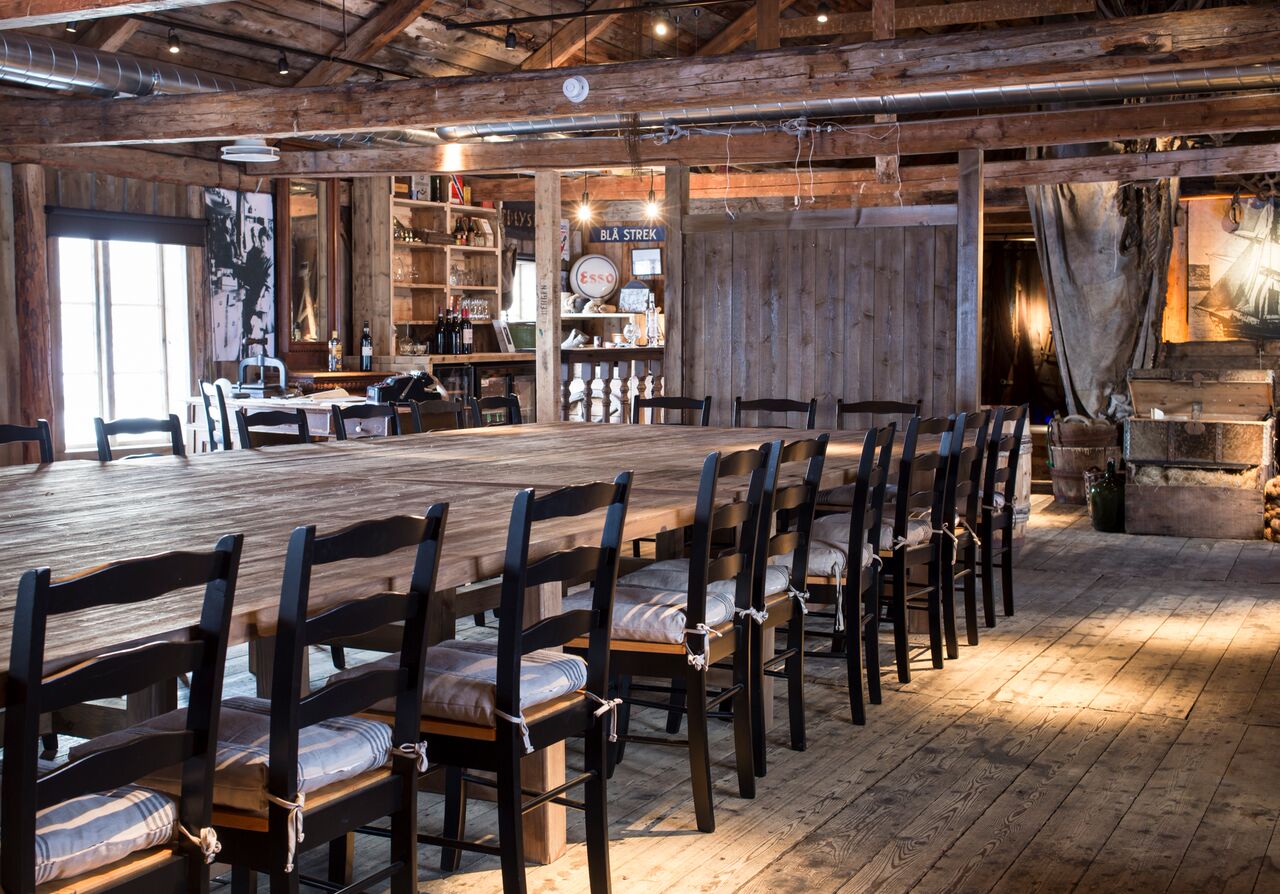 Fotograf Kathrine Sørgård
Our meeting room is situated at the heart of the Fisheries Museum that shows the heritage of our coastal culture, the golden years of Støtt Old Trading Post and the stories of our fishermen. On the walls hang artworks by Kaare Espolin Johnson. The stage is set – this is the venue that will provide inspiration and foster your creativity!
Private Events & Celebrations
We provide exceptional accommodation, offer seafood dining at its best with dishes prepared from the local catch, exciting drinks and refreshments, shared challenges and joint adventures, and a friendly host and staff whose friendly hospitality has a personal touch.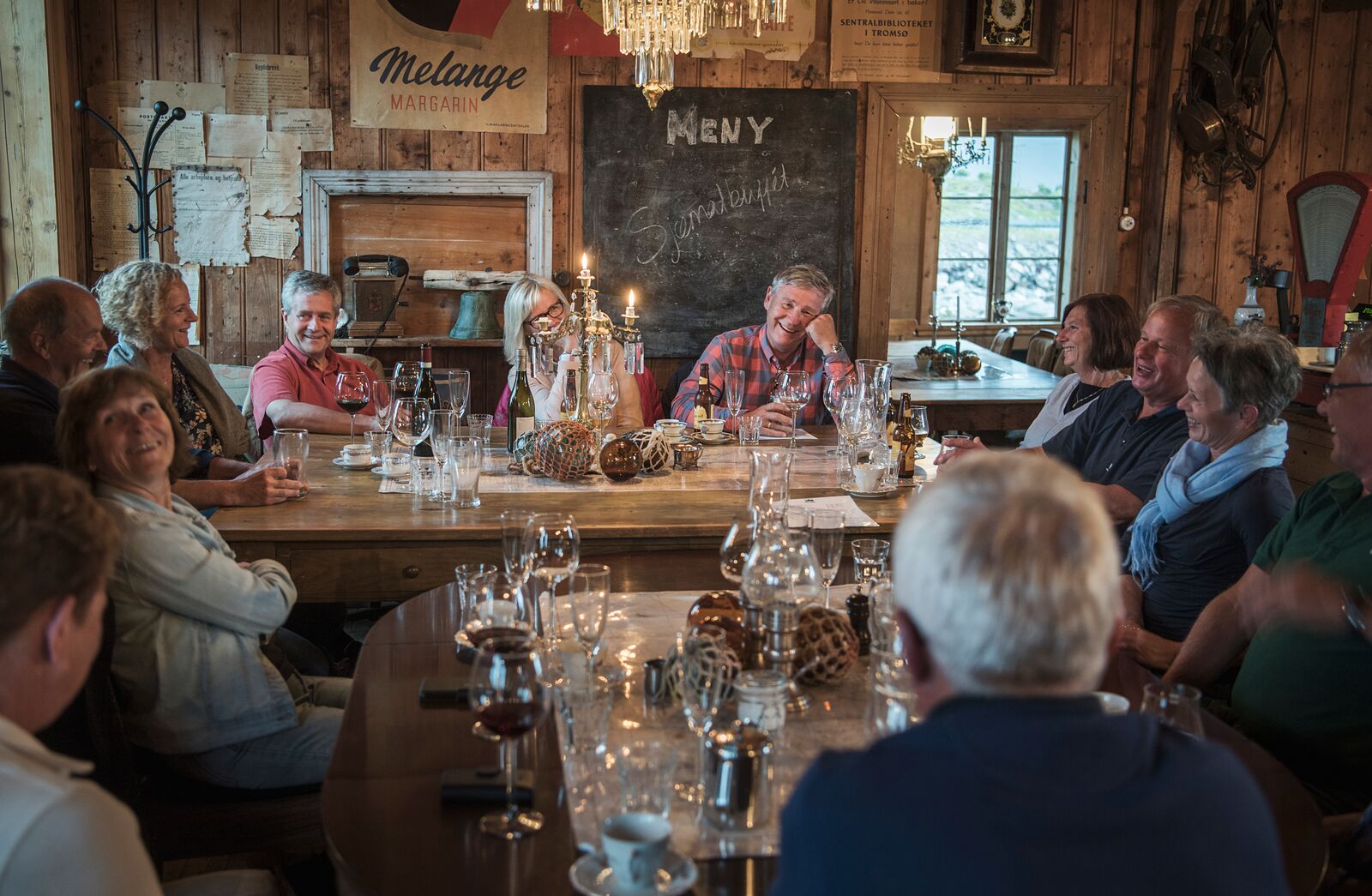 Foto: Benjamin A.Ward - VisitNorway.com