Photographer Kristin Nordhus Karlsson
Kayaking on the Helgeland coast
– Head for the kayaking paradise: STØTT
Støtt is the perfect base for kayaking adventures on the Helgeland coast. Along the Helgeland coast you will find more than 12,000 islands and islets and vast areas of pristine scenery. In a kayak, you glide over the water slowly and have time to absorb the natural beauty that surrounds you. Crystal clear water, the chalk-white beaches, the late glow of the midnight sun, the songs and shrieks of seabirds, and the salty tang of the sea air make this an unforgettable adventure.
You may have dreamed of surfing the wave in a kayak, or guiding it through choppy or calm waters. Or perhaps your holiday dream is to go kayaking for the very first time. Well, under the expert guidance of our instructors and guides at Støtt, we invite you to make your dream come true.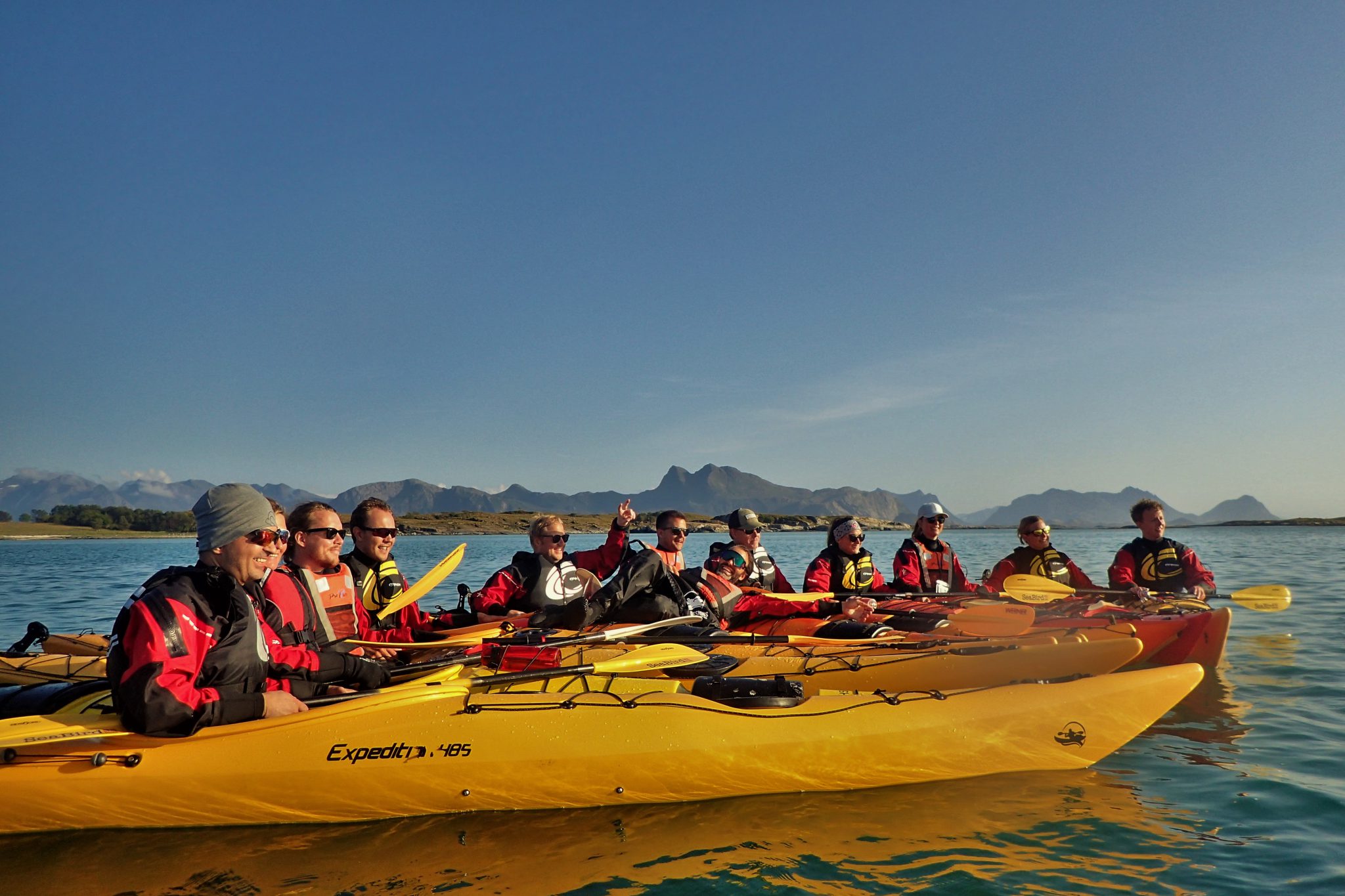 Fotograf Kristin Nordhus Karlsson
Amongst our most popular adventures is kayaking with a guide. The guide will chart a course along our best kayaking routes to sheltered waters surrounding by amazing scenery.
Kayaking courses on the Helgeland coast
At Støtt, you can enjoy kayaking courses along with your family or friends. We offer a variety of courses for young and old.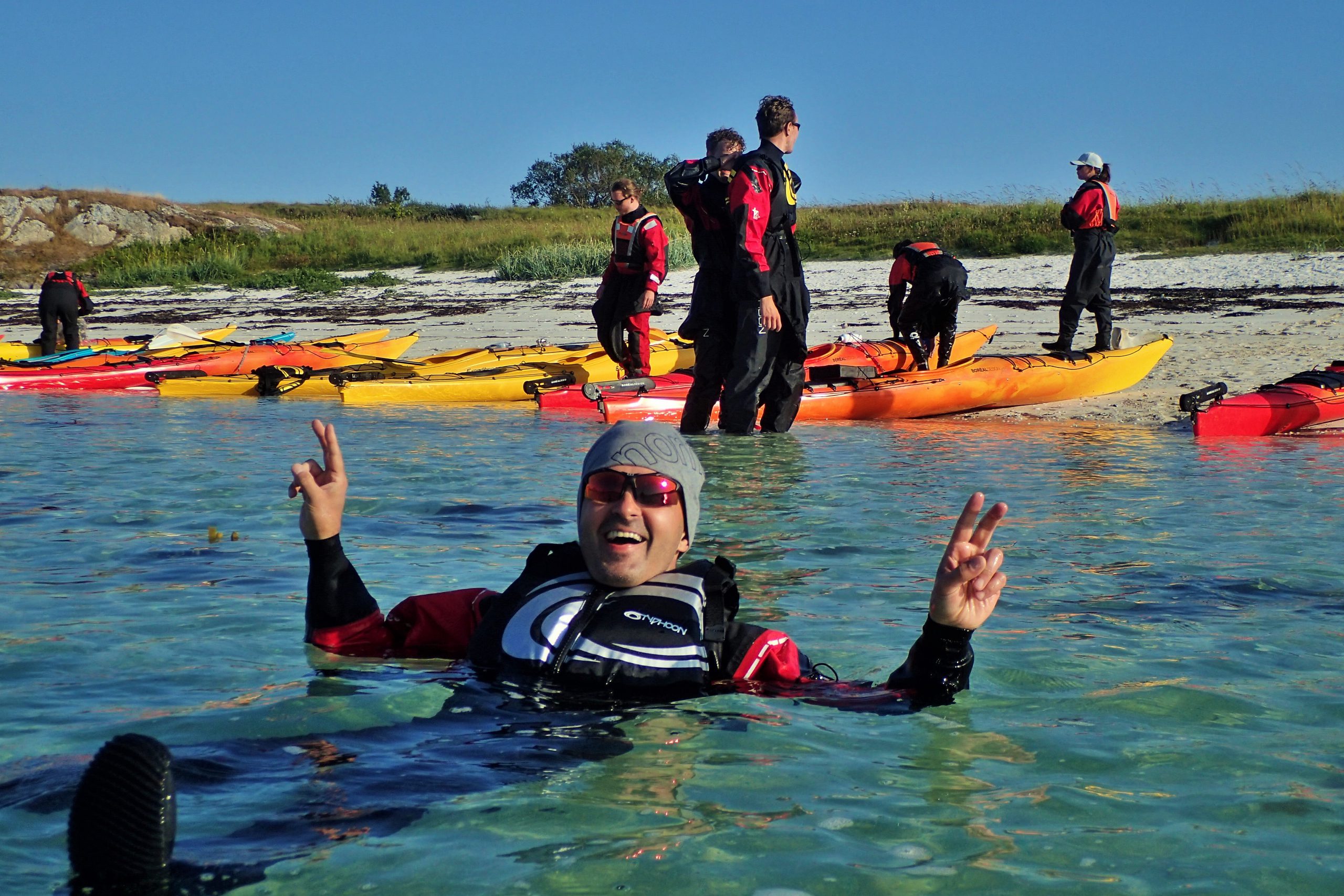 Fotograf Kristin Nordhus Karlsson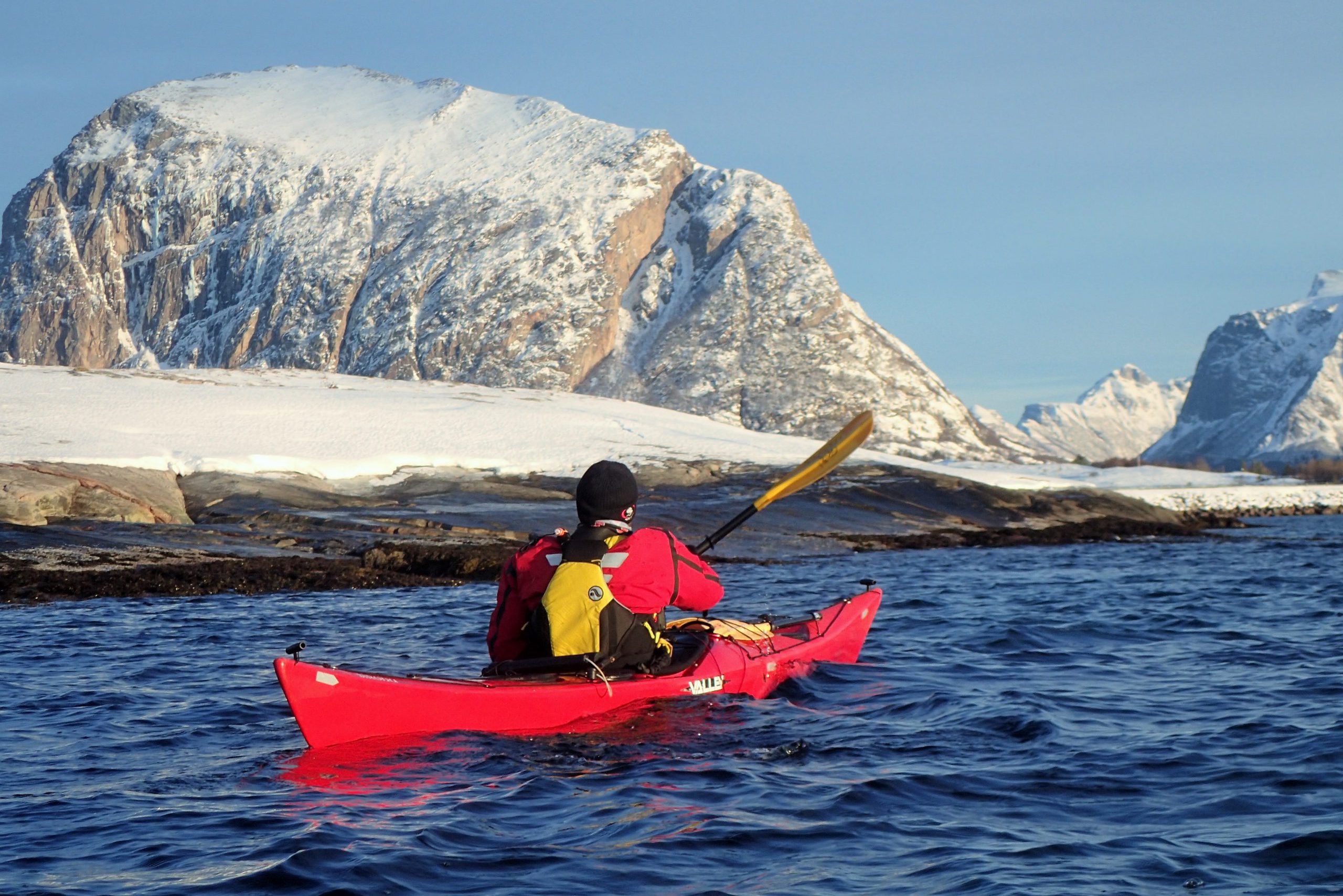 Rent a kayak on the Helgeland coast
Støtt is one of many places on the Helgeland coast where you can rent a kayak. If you want to be on the water and explore the islands and islets of the Helgeland coast, then kayaking is the ideal adventure for you!
Why is STØTT your kayaking paradise?
For experienced kayakers as well as beginners
As you explore the island community of Støtt, you will enjoy discovering the many small islets and reefs nearby. If you yearn for a greater challenge, head for Kunna or out beyond Svenningen – there you will find more open, rougher waters and maybe you will have a chance to surf the waves! If you are a beginner, we suggest first kayaking in the shallower and more sheltered water of our harbour, well protected by its jetty. The most important thing is that you be safe and feel safe.
Kayaking for families – kayaking for young and old:
our sheltered harbour is a safe setting
For centuries, sailors and fishermen have sought shelter here from the storm. Did you know that there is never a southeasterly wind at Støtt? It's a natural phenomenon that surprises many; the majestic mountains and the Svartisen glacier on the mainland shield our archipelago from this wind.
You don't have to head far for a great kayaking adventure. Even when the winds are blowing, you can enjoy exploring our sheltered harbour. Here, the jetty and the nearby islets and reefs offer extra protection from the open sea.
Eventyrlig!
Vi hadde en fantastisk tid på den vakre øya Støtt med kajakkpadling. Guiden vår Magnus, tok oss med rundt øya der vi kunne sitte og se på havørn som fløy rett over hodet på oss. Vi spiste lunsj på en holme og svømte i havet (over den arktiske sirkelen) på en nydelig solrik dag. Senere den kvelden tok Magnus og Kristin oss med på RIB-tur til Rødøyløva som gav oss en spektakulær utsikt. Tenåringsguttene elsket det - spesielt turen hjem i RIB da solen gikk ned og volumet på radioen gikk opp! Jeg kan ikke anbefale dette høyt nok - det var et eventyr for livet å få oppleve underverkene ved den NordNorske kystlinjen og overraskelsene gjorde det virkelig spesielt. Takk skal dere ha!
– Amy R.
Godt humør og mye Kunnskap!
Vi padlet kajakk over til Engenbreen for så å gå opp. Alt utstyr var inkludert. Hadde Dawid som guide, en fantastisk fyr med godt humør og mye kunnskap. Han tok oss så nærme breen som var forsvarlig. Helt fantastisk!
– Beate V.